Choosing the Right Mattress for You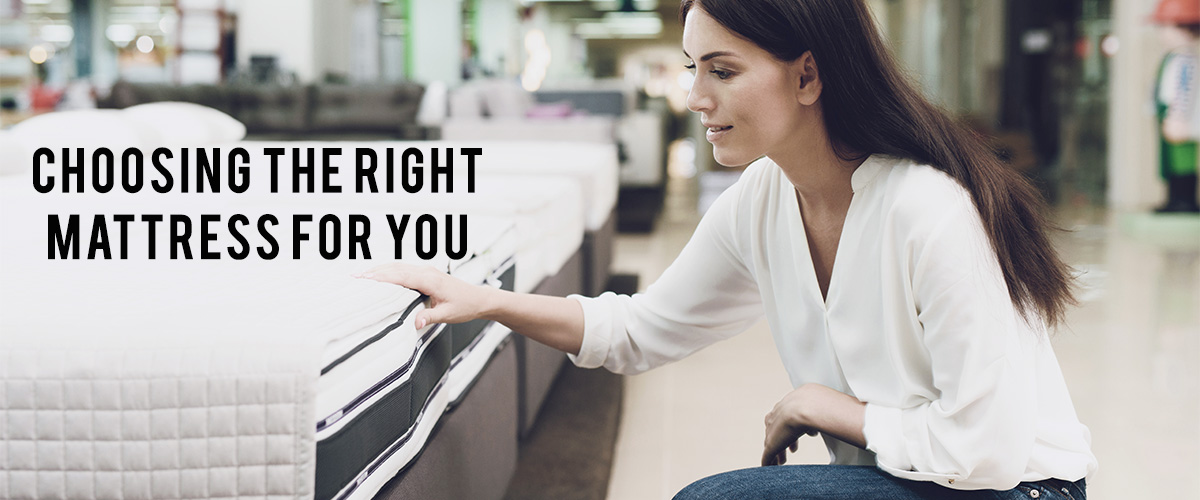 Typically a good mattress will last between 5 and 10 years before needing to be replaced however this will depend upon a number of factors.
Whether the mattress correct for you/your partners body weight(s)
Whether the mattress is on a suitable bed base
The conditions that the mattress is being used in
The use that the mattress receives
 The quality of the mattress
When Is It Time To Buy A New Mattress?
Well, this is always a matter of choice but the recommendation is when your current mattress is causing discomfort i.e. back ache, sore or aching limbs and/or joints, when the mattress has visible dips, bumps or protruding springs, when the mattress has frayed casing material or excessive staining and marks and, most importantly, when the state of the mattress is causing lack of sleep due to discomfort. It may be that the mattress is too firm or soft and has not actually worn out but is simply not comfortable enough. All of the above indicate that the mattress has passed its best or is unsuitable and it is time to think about replacing it. Just think about the amount of time that you spend in your bed and how you feel when you do not get good night's sleep and you will soon come to the conclusion that having a good mattress is probably one of the best investments that you can make!
How to Choose a Mattress
There are a number of considerations to take into account before choosing a new mattress
Cost
Whilst cost is always a consideration you should aim to spend as much as you can realistically afford on a new mattress, after all you are going to spend a lot of time on it.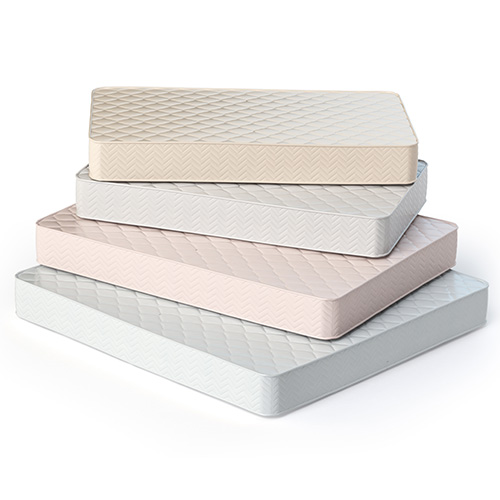 Size
If you are putting a new mattress onto an existing bed base, ensure that you take the measurements of the old mattress or the exact area of the bed base that the mattress lies on. This ensures that you purchase the right size and avoid returns. Do take into account that not only does your mattress need to fit your existing bed but also has to get to the bedroom in the first place! It is a common mistake to order for instance a super king size mattress with very little bend in its structure only to find that it is impossible to get it up a low narrow staircase to the bedroom! It might seem obvious but when buying a new bed base make sure that it will fit comfortably into the bedroom and not impede the opening of drawers and wardrobe doors and leave enough floor space to walk around it.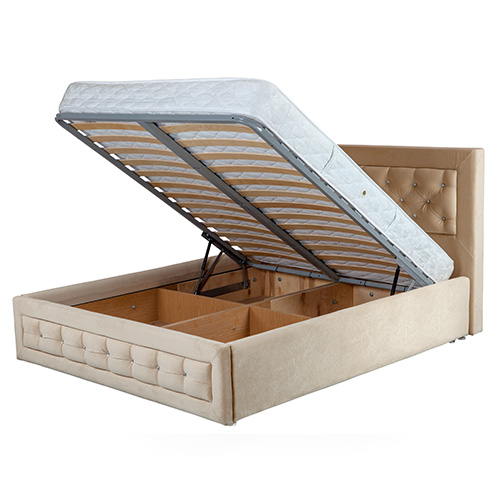 Bed Base
If you are keeping your existing bed base ensure that the new mattress is suitable for it. Divan beds are very different to slatted bed frames and an incorrect matching of mattress to base type may result in a severely damaged mattress that you have just spent good money on. Normally it is recommended by manufacturers that a mattress and base are bought in conjunction so consider this when making a purchase. Certain mattresses are designed to rest on slatted bases though so do check this if you have this type of frame.
Firmness
One of the primary considerations when choosing a mattress is the level of firmness and support it offers. You generally know which you prefer, soft medium or firm but it is well worth trying out a few different grades in order to get it just right. this is particularly important if you are replacing a mattress which is not otherwise damaged but is causing lack of sleep due to general discomfort.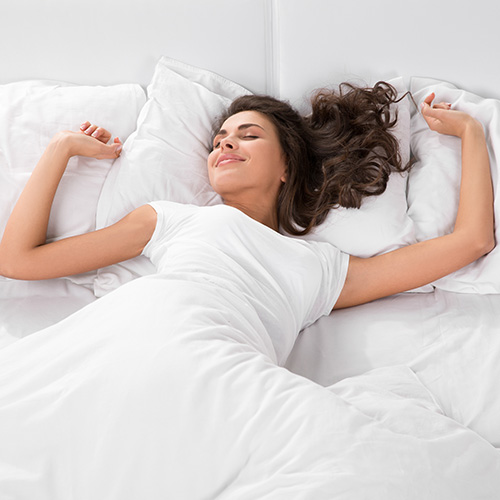 Comfort
This is a fairly subjective area but one that needs to be carefully considered. On first lying on a new mattress your initial reaction is not necessarily the correct one. Granted, a mattress that is way too firm of soft is an easy thing to spot but when you get to more similar styles of support and comfort it is worthwhile spending a bit of time relaxing on a mattresses prior to purchasing. It is important to try different methods to test the comfort levels. – sit on the side of the mattress to check its support and firmness when getting on and off the bed, particularly important if you have leg or back impediments – lie on the mattress full length and not half on with you legs hanging off the end. It is important that you do not arch your back when trying out a mattress as this gives a false indication of its comfort level – lie in several positions i.e. your side, front and back or curled up if you sleep like this. You should be checking if your back and hips are supported evenly and that there is not an excessive amount of room under your middle back when lying flat. You hips should not be uncomfortable when lying on your side and you should be looking to have you spine in a straight line from neck down to pelvis when lying on your side. – Ensure that the springing is not too soft when turning over on the mattress, if it is you will not be supported correctly and probably unable to lie still on your side as there is insufficient support. – Try the mattress with your partner if you sleep together as this is the best way to check that the mattress can support both of you without excessive bouncing when moving or roll together when lying still.
Materials
Mattresses are made in a wide variety of materials from natural fibres to man-made synthetic fibres. The main points to consider are comfort, wear and allergy resistance. Some materials will resist staining and wear more so than others and it is best to seek advice from the retailer before purchasing. Some mattresses are specifically designed to be hypo allergenic and usually carry a cost premium so shop around for the best deal. Currently the vogue is for memory foam and this type of mattress can provide superior comfort however, these mattresses can carry a high premium and vary in quality. Choosing from a mattress which is completely made of foam might be extremely comfortable but might lead to overheating especially during hot spells although some manufacturers are offering stay cool variants. Alternatively there is a wide range of sprung mattresses with memory foam topping layers, these offer the best of both worlds but are generally of the none turn variety. Dual season mattresses now offer a combination of memory foam and traditionally quilted varieties and are specifically designed to be turned, although usually only with the! matching base.
All things considered, buying a new mattress shouldn't be a chore neither should it be taken lightly. Do a little research, be realistic about your budget and ask the retailer for advice.
Article Source: http://EzineArticles.com/6807746